Events
July 22, 2019
HFL Introduction on IP Practice & Westpac Survey Key Findings
HFL & AustCham Joint Event Introducing Intellectual Property Practice and Recent Findings from the Westpac Sino-Australia Survey for The ECUST MBA Students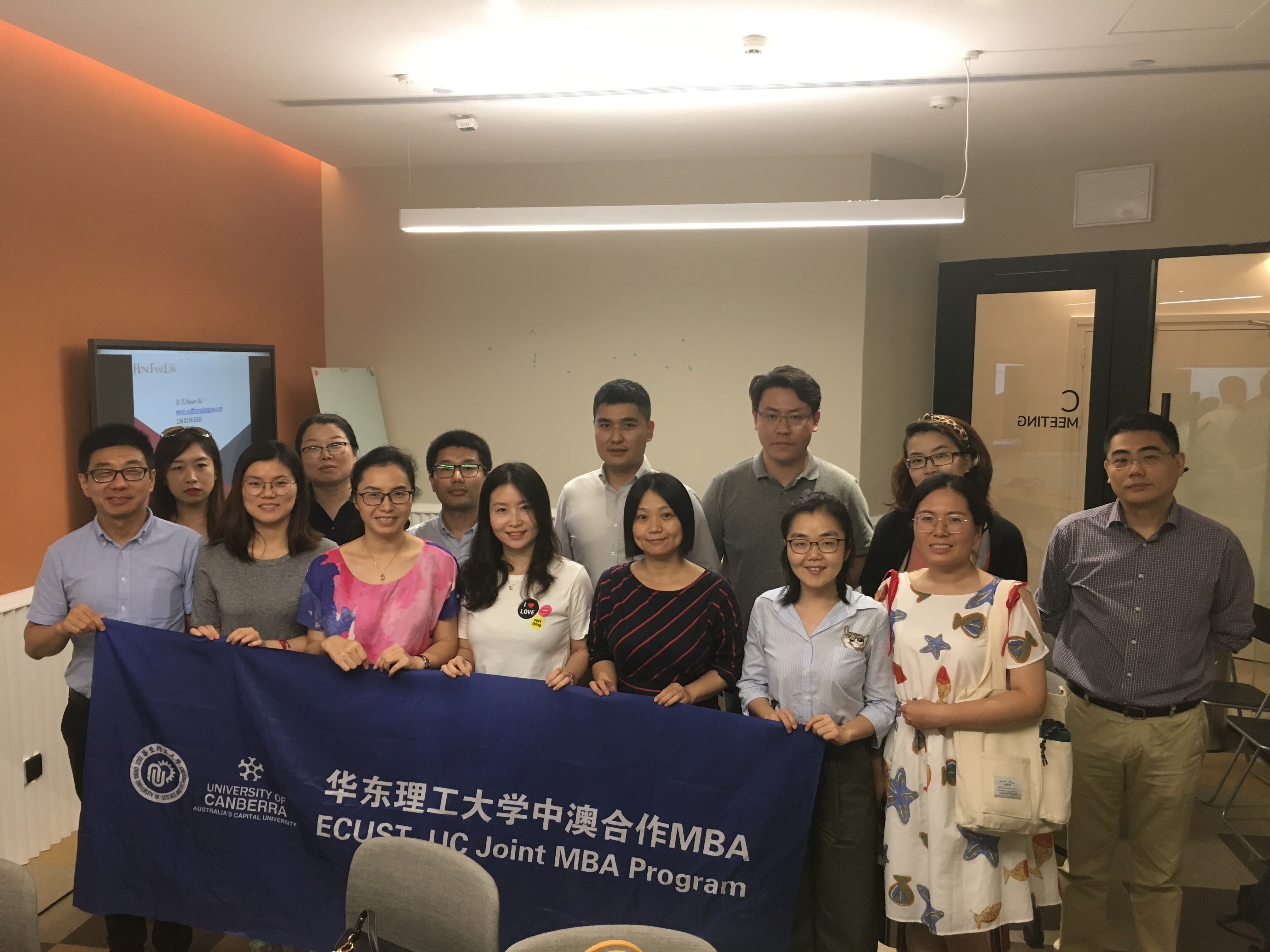 On July 19, 2019, HongFangLaw (HFL), jointly organized an event with the Australian Chamber of Commerce in Shanghai (AustCham), and the East China University of Science and Technology (ECUST), Sino-foreign Joint Programs team in collaboration with Canberra University in Australia, for the ECUST latest 2019 MBA class, focusing on the protection of intellectual property rights and an introduction on the 2019 Westpac Australia-China Business Sentiment Survey.
The MBA Class was composed of seasoned managers of International and Chinese companies, willing to expand their knowledge of the market and legal environment, to better serve their companies and career for the future.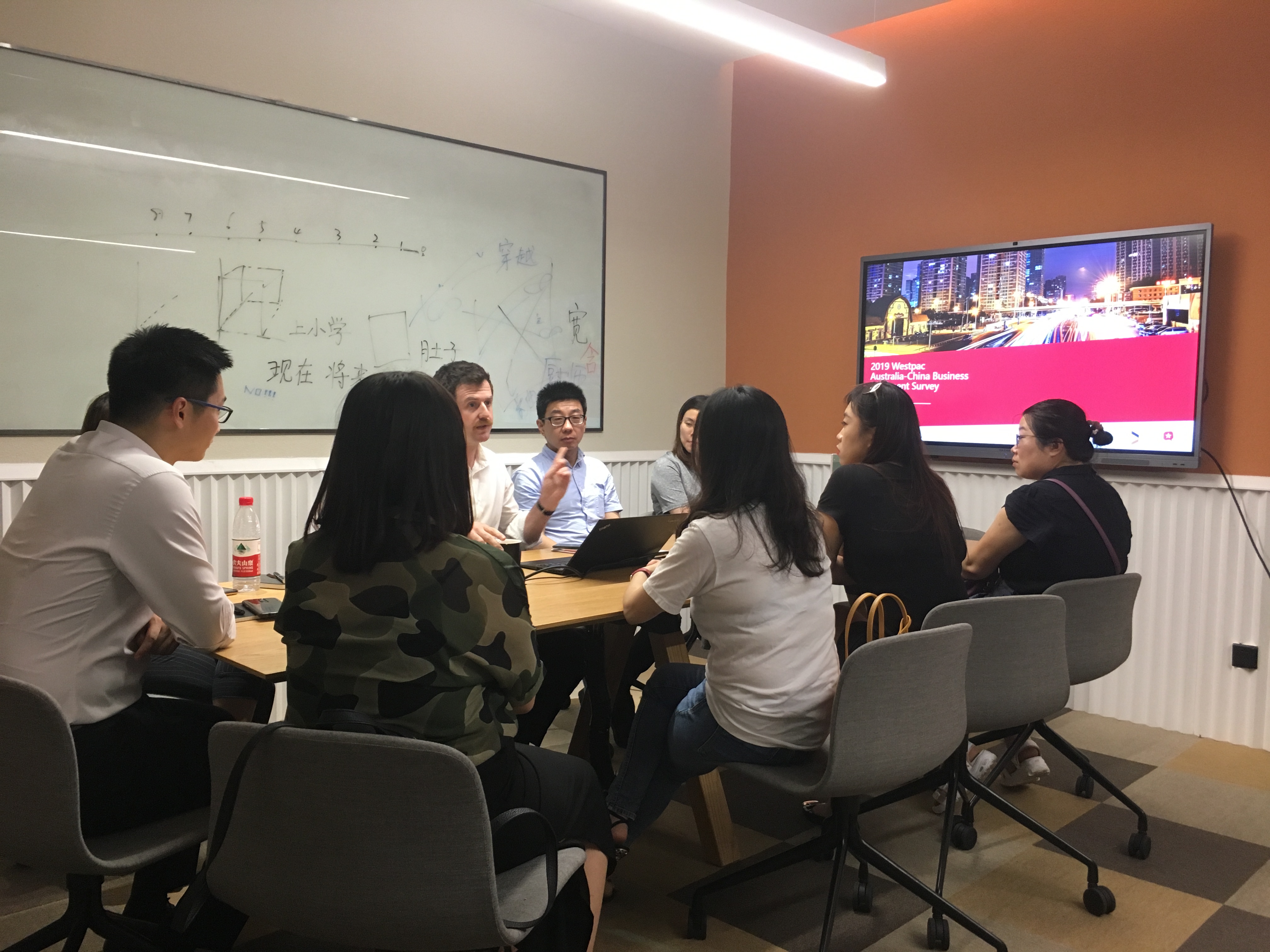 Mr. Kevin Xu, partner of HongFangLaw, and Mr. Jack Brady, CEO of AustCham, have been invited by the University as guest speakers for this event and took on the opportunity to introduce the best approach for the protection and development of a company in the Chinese market.
Jack, focused his attention on the new Westpac Sentiment Survey conducted last year and recently made public, that delved on the main changes affecting the Chinese market and the businesses done in China in the last years. Key challenges and opportunities were explored, as well as where to focus one's company investments for the following years, and the Key Drivers of Opportunity and Future trends to pay close attention to.
Kevin, on the other hand, introduced the importance and main practice areas of Intellectual Property in China, IP is of high importance for managers and operating officers for Chinese and international entities present in the market, as they can make or break the whole business plan for a company. Without clear protection of your intellectual property portfolio in place, you can face numerous challenges.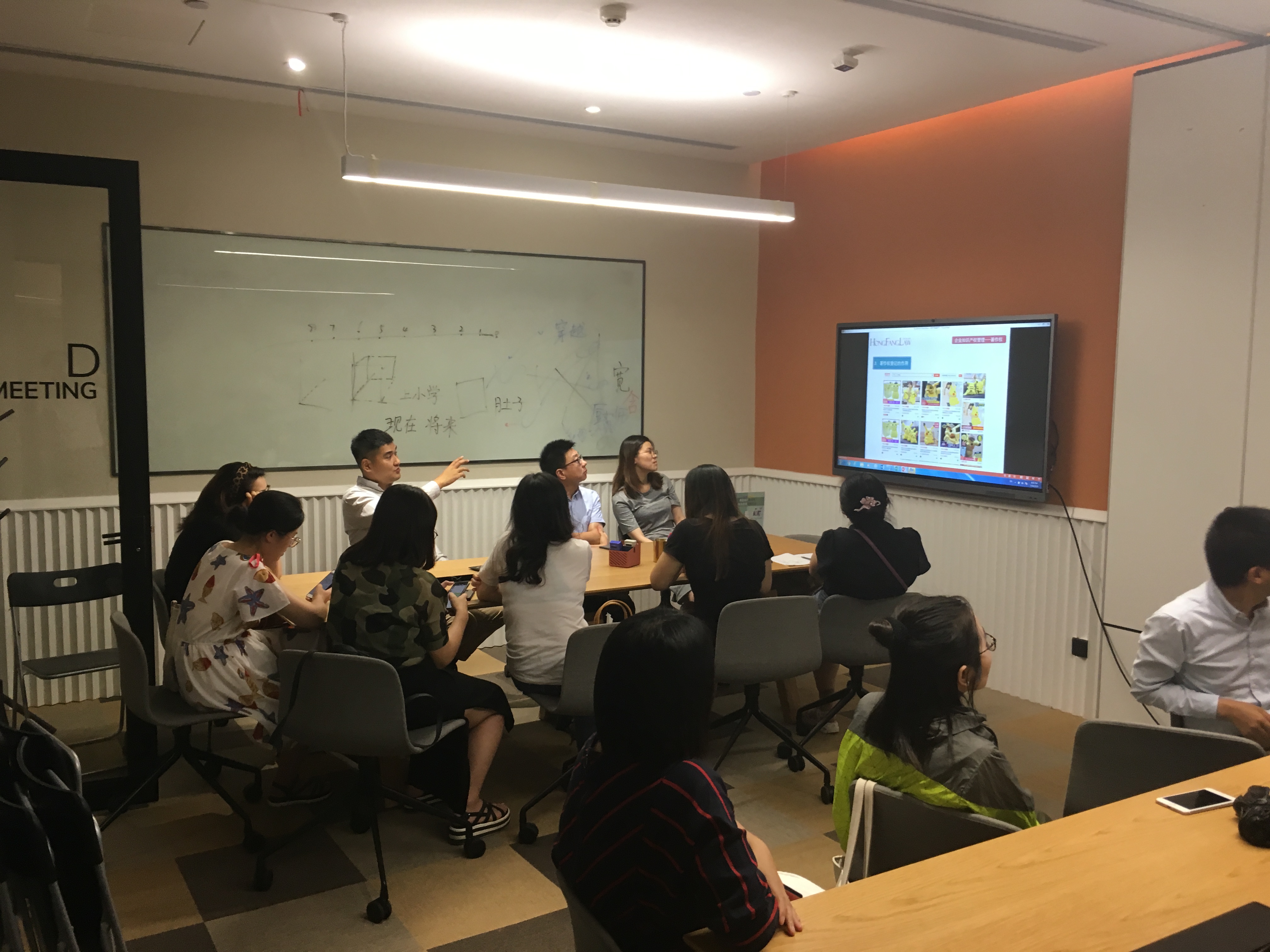 Kevin focused most of his attention on the definition of Intellectual property rights, in particular about Trademarks, Patents, and Copyrights. On how an IP portfolio can be protected and which are the main government bodies that can support a company, and finally taking a look at the usual Online and Offline monitoring tools at hand for any company willing to do some initial protection. Online platforms such as Alibaba and Tencent, have initiated several programs for the protection of Intellectual property, that have really moved forward the crackdown on counterfeiters.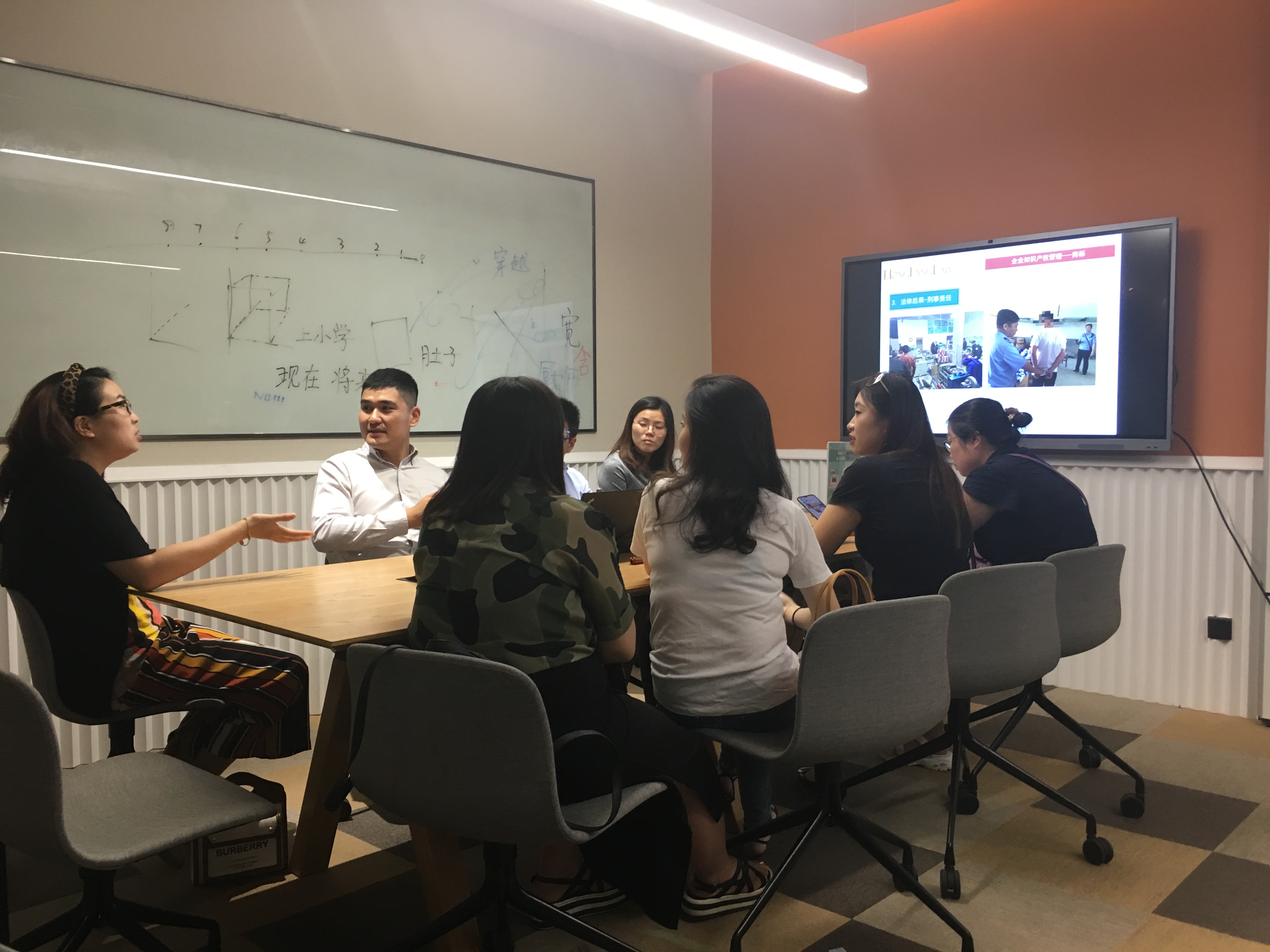 Lastly, the audience was introduced to some key case studies, to come to understand the success stories around Sino-Australian cooperation and intellectual property protection, and how the Police Security Bureau, PSB, can support Chinese and International companies in their efforts to safeguard their portfolios.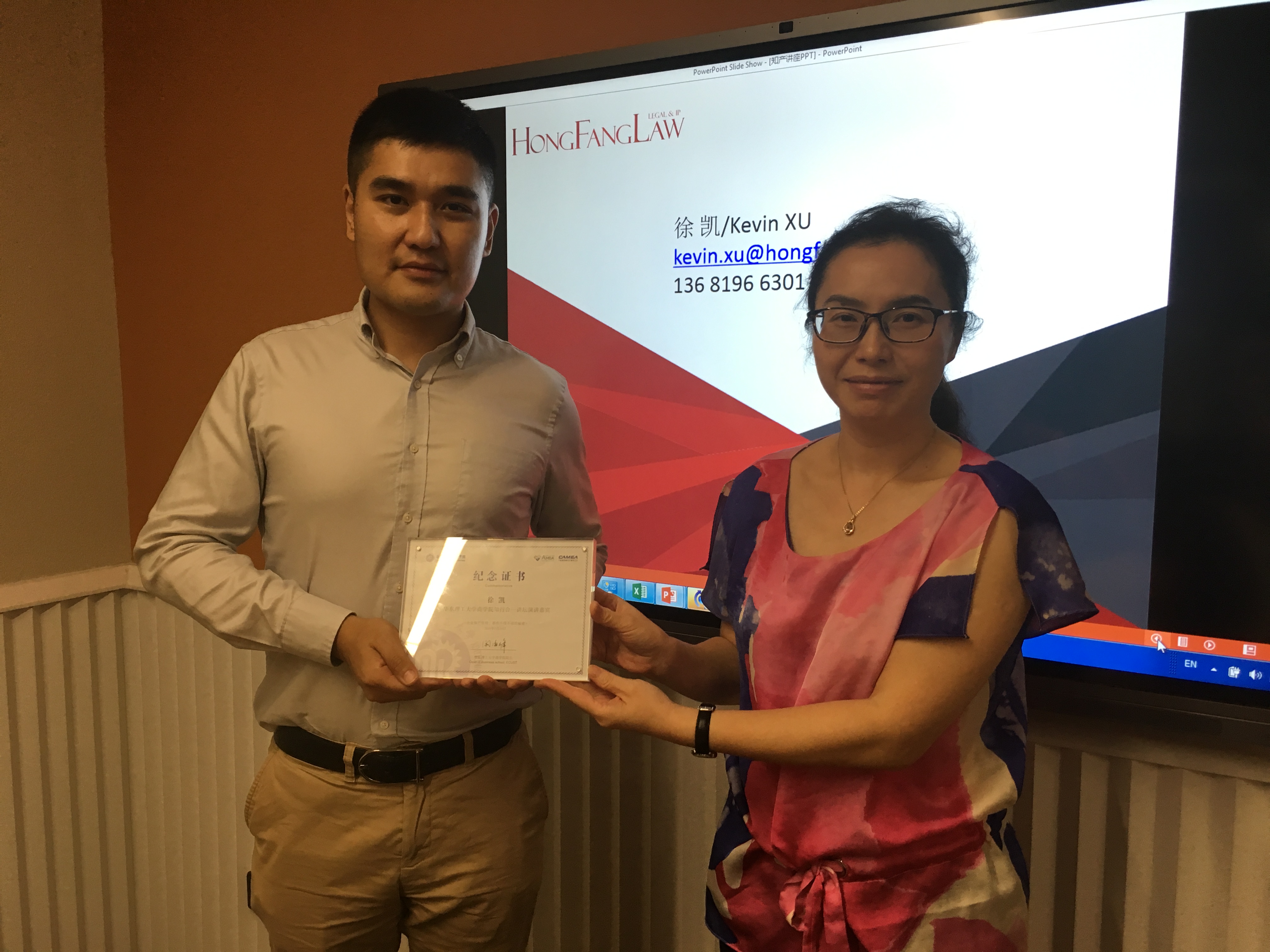 After a lively Q&A session, the speakers were granted an official plaque, commemorating their effort as guest speakers for the East China University of Science and Technology on the day.
We are honored of having been asked to attend this event and make a speech about IP, and we hope that our teachings will go a long way to improve the knowledge of Intellectual Property in the managers and leaders of the future.