Company Update
July 11, 2019
HFL AWARDED WITH THE "IP LITIGATION LAW FIRM OF 2019 IN CHINA" BY GLOBAL LAW EXPERTS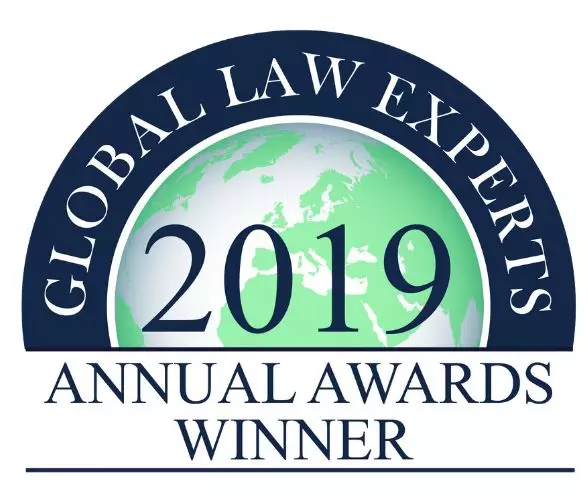 We are very pleased to share with all colleagues that in consideration of our excellent performance and professional legal services on litigations during 2018, we, HONGFANGLAW (HFL) have been awarded by Global Law Experts (GLE) with the "IP Litigation Law Firm of the Year 2019 in China".
Global Law Experts (GLE) is the premier guide to leading attorneys throughout the world. They are the only organization to recommend just one legal expert or firm in each key practice area and country. They arrange their rankings this way to avoid repetition, competition and extensive comparative research when selecting external legal counsel.
We received our nomination during the beginning of the year around March, by our international peers and clients, and got to compete with several high profile firms in China. Finally reaching the award stage, right before the publication of the 10th Annual GLE Awards in June 2019.
As one of the listed candidates, we have been judged on several categories as well as the performance of our team and individual lawyers. Award winners are determined through a rigorous process, which starts when the ballot boxes are opened and require external nominations from the extensive user base of Global Law Experts.
GLE combines the votes received alongside supporting evidence found through in-house research teams to arrive at a final winners list. This comprehensive selection process ensures that the awards are a true representation of the market and that the winners are truly at the cutting edge of their fields.
During 2018 and 2019, HFL had very productive and successful litigation years, we had several cases that reached positive outcomes and were recognized by numerous courts in mainland China.
HFL is one of the leading Chinese IP Firms, and we feel honored to have been chosen as the winner for this award. We will continue our duty as usual and even work harder to keep our high standards and quality for dispute solution strategy and implementation for the years to come.