Company Update
June 24, 2019
2018-2019 QBPC Annual Top Ten Cases in IP Protection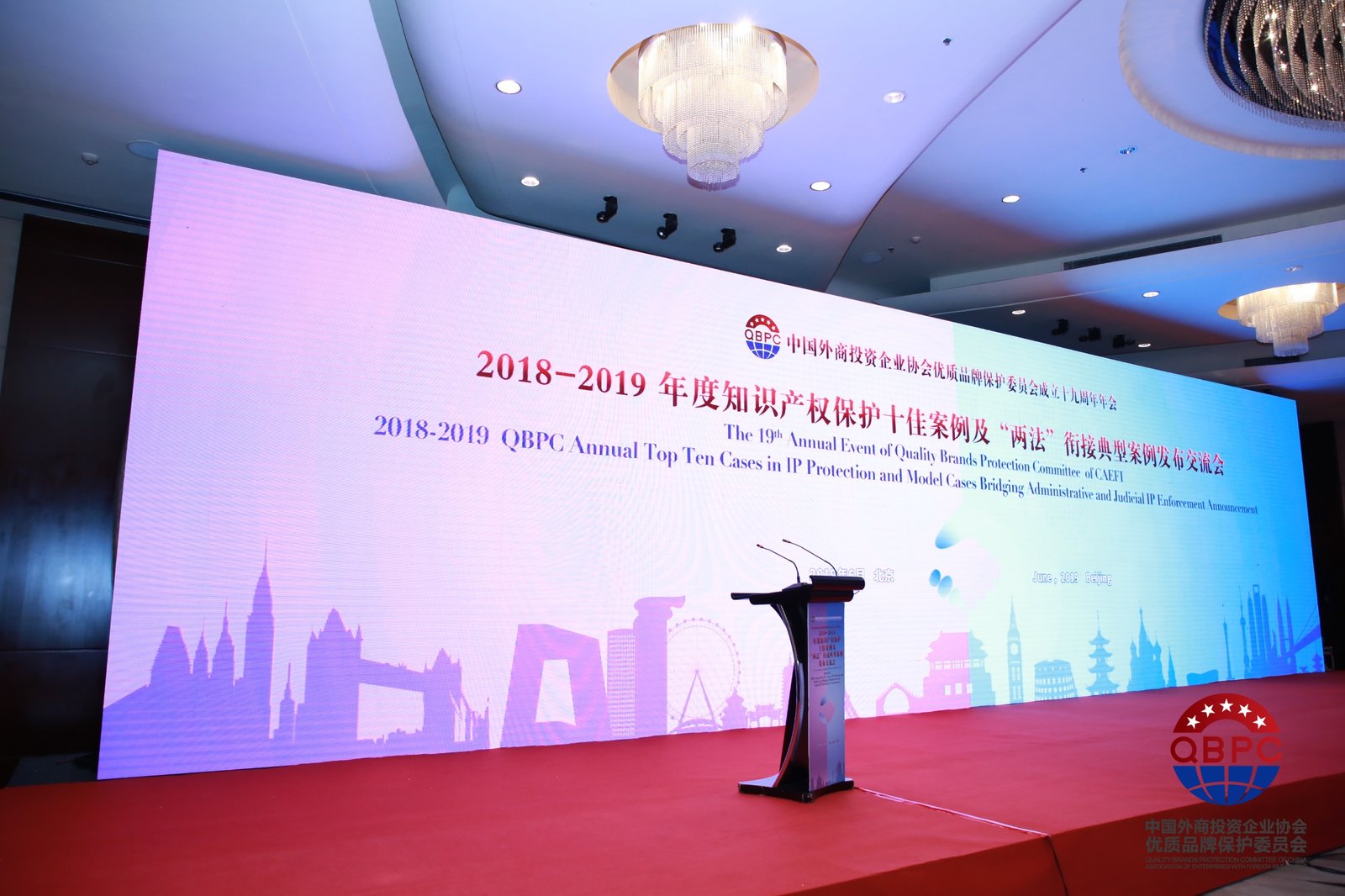 On June 19th, 2019, the QBPC, the Quality Brands Protection Committee of China, a general meeting was held in Beijing. The association awarded the 2018-2019 "Annual Top 10 cases in IP protection" and "The model cases Bridging Administrative and Judicial IP enforcement".
The Quality Brands Protection Committee (www.qbpc.org.cn) is a working committee of the China Association of Enterprises with foreign investment under the guidance of the Ministry of Commerce and the Ministry of Civil Affairs.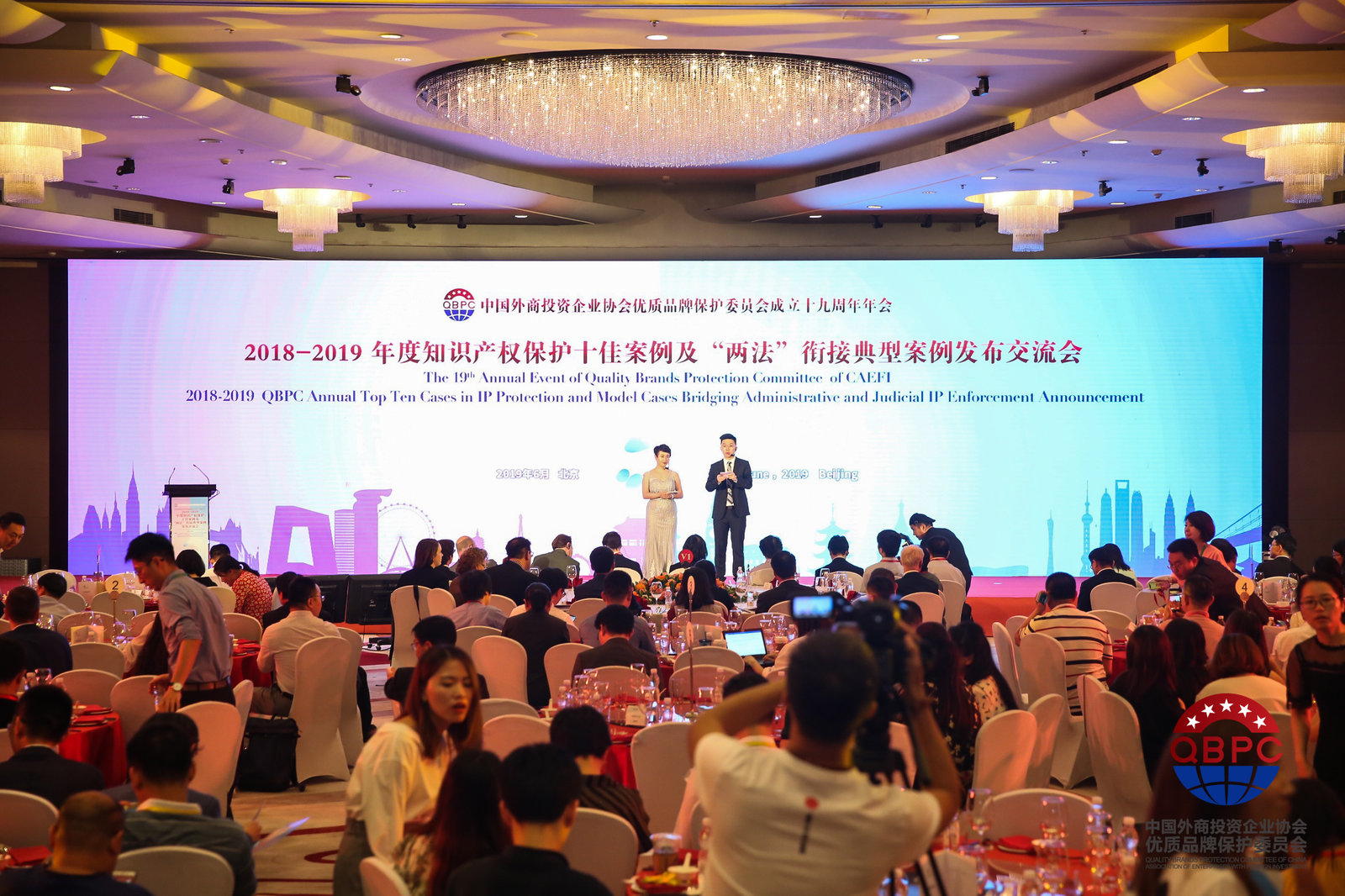 HongFangLaw has seen recognition for two of its cases during the event, thanks to the support of the government authorities and the PSB, police security bureau, and our clients TWE, treasury wine estates, and ABB group.
QBPC Association decided to award the "2018-2019 Top 10 Annual cases in IP protection for Criminal Cases", on our case: Sale of Fake "Penfolds / Ben Fu" Brand Wines.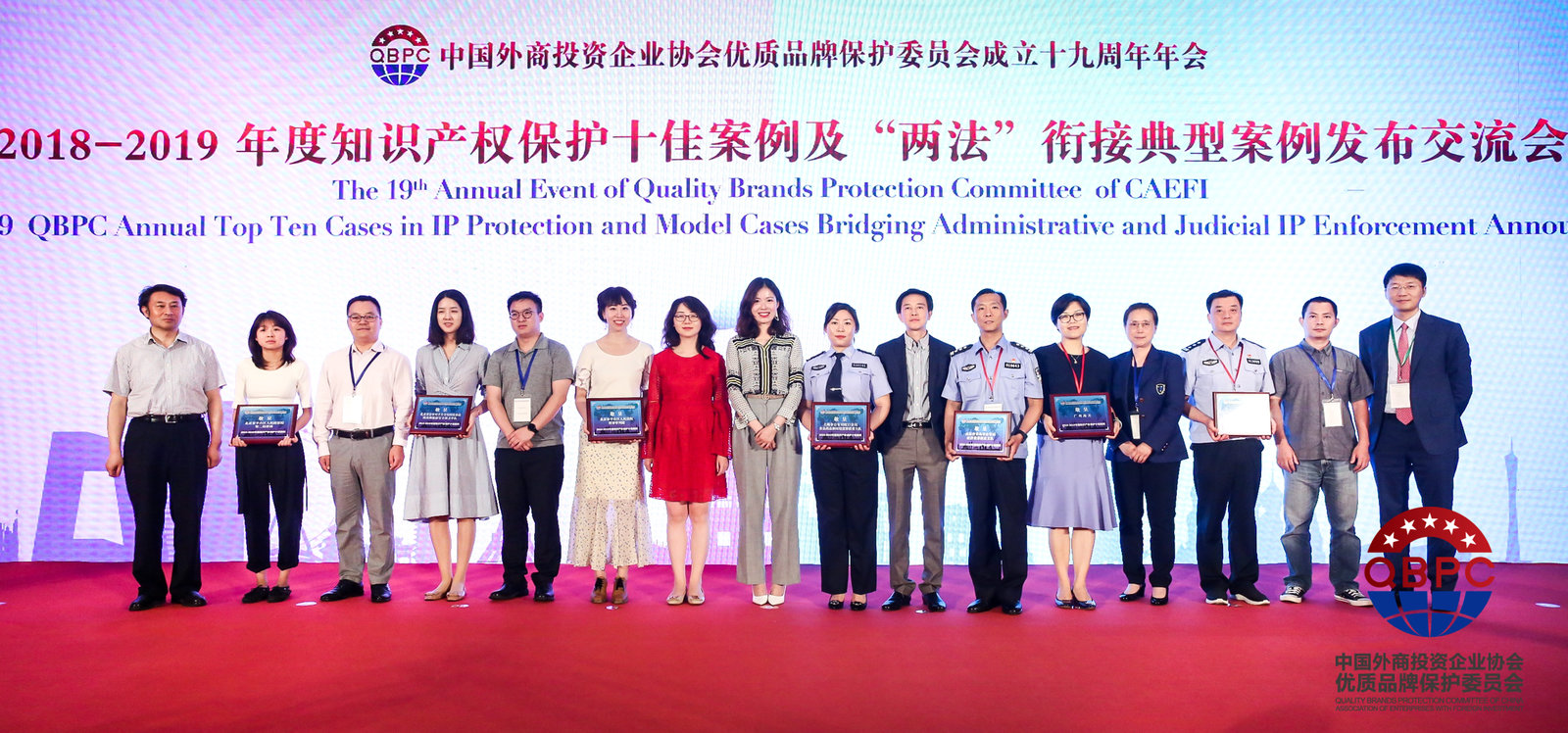 This case was formally filed and investigated in August 2017. With 14 suspects detained in Shanghai and Xiamen, and with more of 10,000 bottles of fake wines seized. With an amount involved of more than 10 million RMB.
QBPC Association, then also recognized another case and awarded the "2018-2019 Model Cases Bridging Administrative and Judicial IP Enforcement" on our case: Refurbished ABB Circuit Breakers.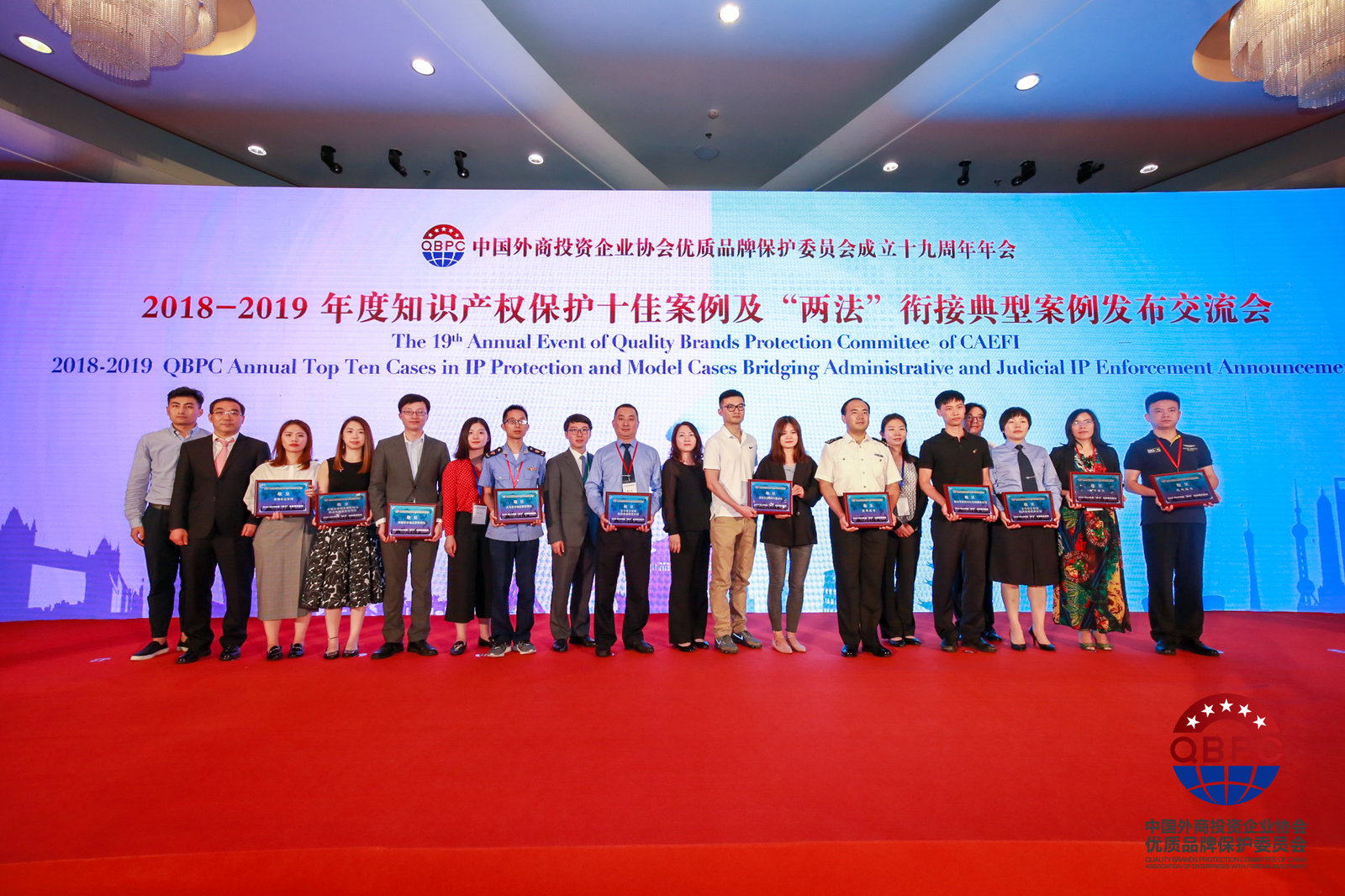 With the support of the PSB, this case was investigated, and counterfeiters were pursued, with the main supplier still at large. As of now, 34 refurbished ABB circuit breakers concerned have been identified in 6 cities and 3 provinces. The value is estimated to be well over 1 million RMB.
Representatives from the Shanghai and Yueqing PBS investigative teams were called on stage to accept the awards, for their successful involvement in the resolution of these cases.
We at HongFangLaw, are honored to see our hard work recognized and our colleagues at the PSB awarded for their continuous support in the investigative work and detainment of criminal individuals.
In conclusion, we look forward to continuative cooperation with the QBPC, the PSB, and our clients to keep China and the Chinese market free of counterfeiters in the future.
{Images provided by the QBPC team}