Company Update
October 20, 2020
HFL Joint Training Session on Overseas TM & COPR Protection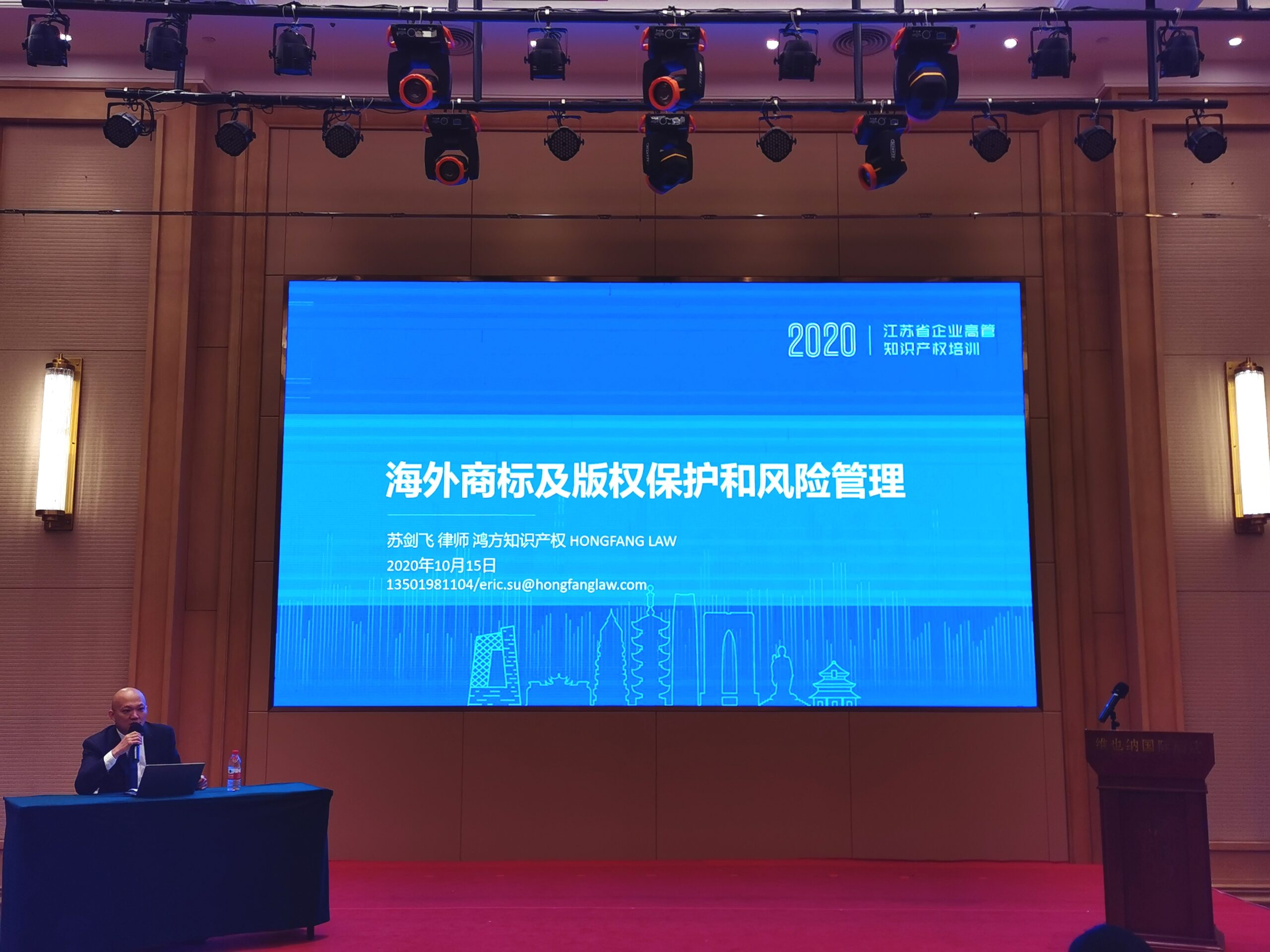 HFL Joint Training Session with Jiangsu Region IPR office in Suzhou on Overseas Trademark and Copyright Protection and Risk Management
On October 15, 2020, HongFangLaw (HFL), was invited to conduct a training session organized by the Jiangsu Regional IPR Office held in Suzhou city, focusing on the protection of intellectual property rights for multinational companies and on overseas trademark and copyright protection and risk management directed to Science and Technology multinational corporations directors and upper management teams.
Mr. Eric Su (Jianfei Su), one of the founding partners of HFL with more than 10 years of experience, was invited by the Jiangsu IPR Office as one of the speakers for this event and took on the opportunity to introduce the best approach for the protection of Trademarks and Copyrights assets for international companies both in China and Overseas, in relation to the steps to take to protect ones IP when looking into new markets for export of products produced in China.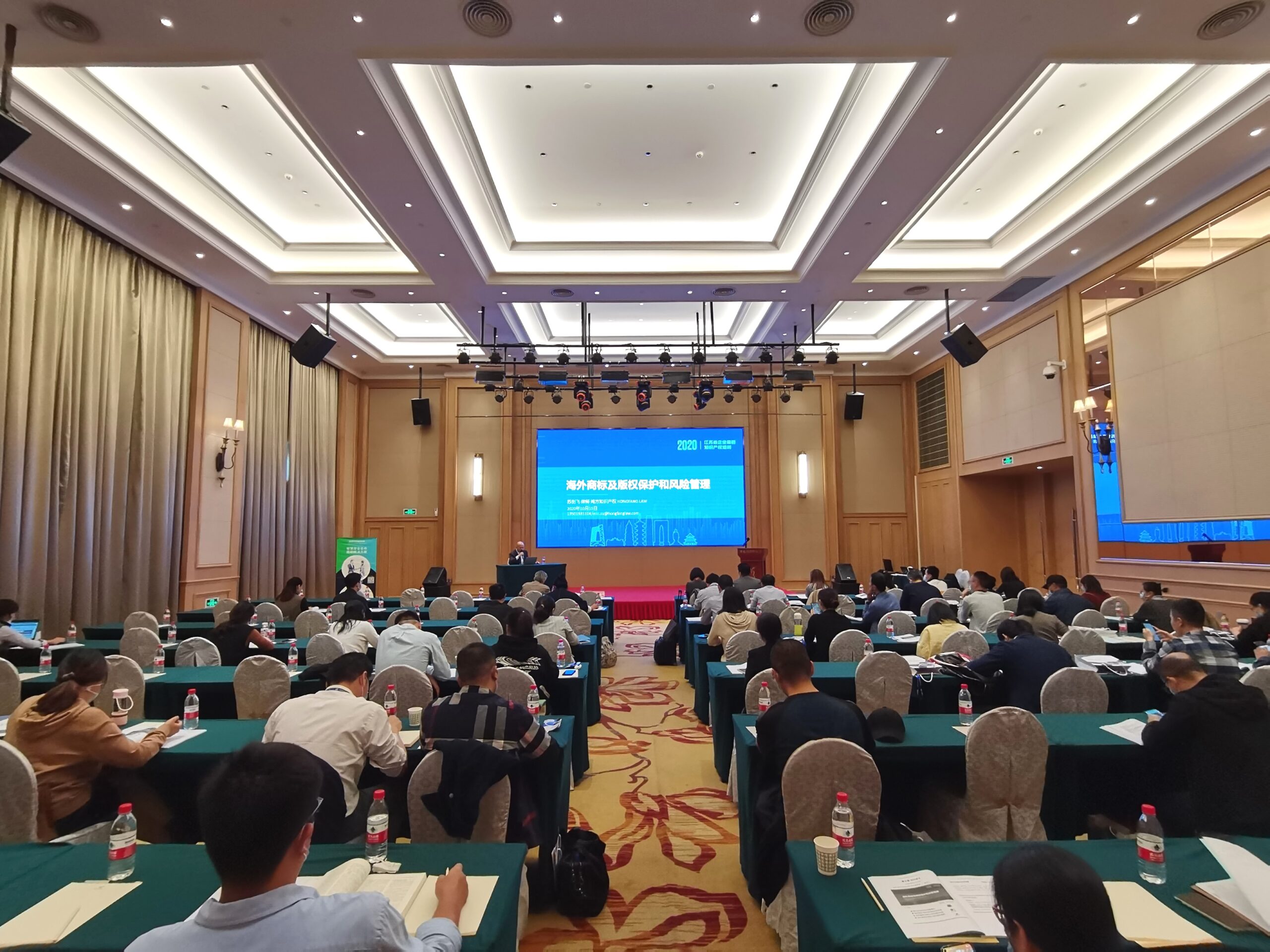 Mr. Su focused on 4 different aspects of IPR protection during his training session. Starting with a general overview of the importance of trademark and copyright protection in China, the speaker moved then to the most important topic for the event, an overall strategy for overseas trademark and copyright management, with particular focus on Trademark and Copyright infringement risk in foreign affairs and an IP Protection Strategy when dealing with Foreign countries legal matters.
To give more context to the senior managers attending the event, Mr. Su gave a presentation on several cases that were most relevant in IPR overseas protection in the last couple of years, providing the attendees with valuable insights on how a case should be handled and on how to deal with unforeseen consequences when making deals in foreign countries.
After the presentation was over, the organizers, Mr. Su, and several other speakers organized a Q&A session, which was highly participated by the attendees with a long list of questions asked to further understand the topic at hand.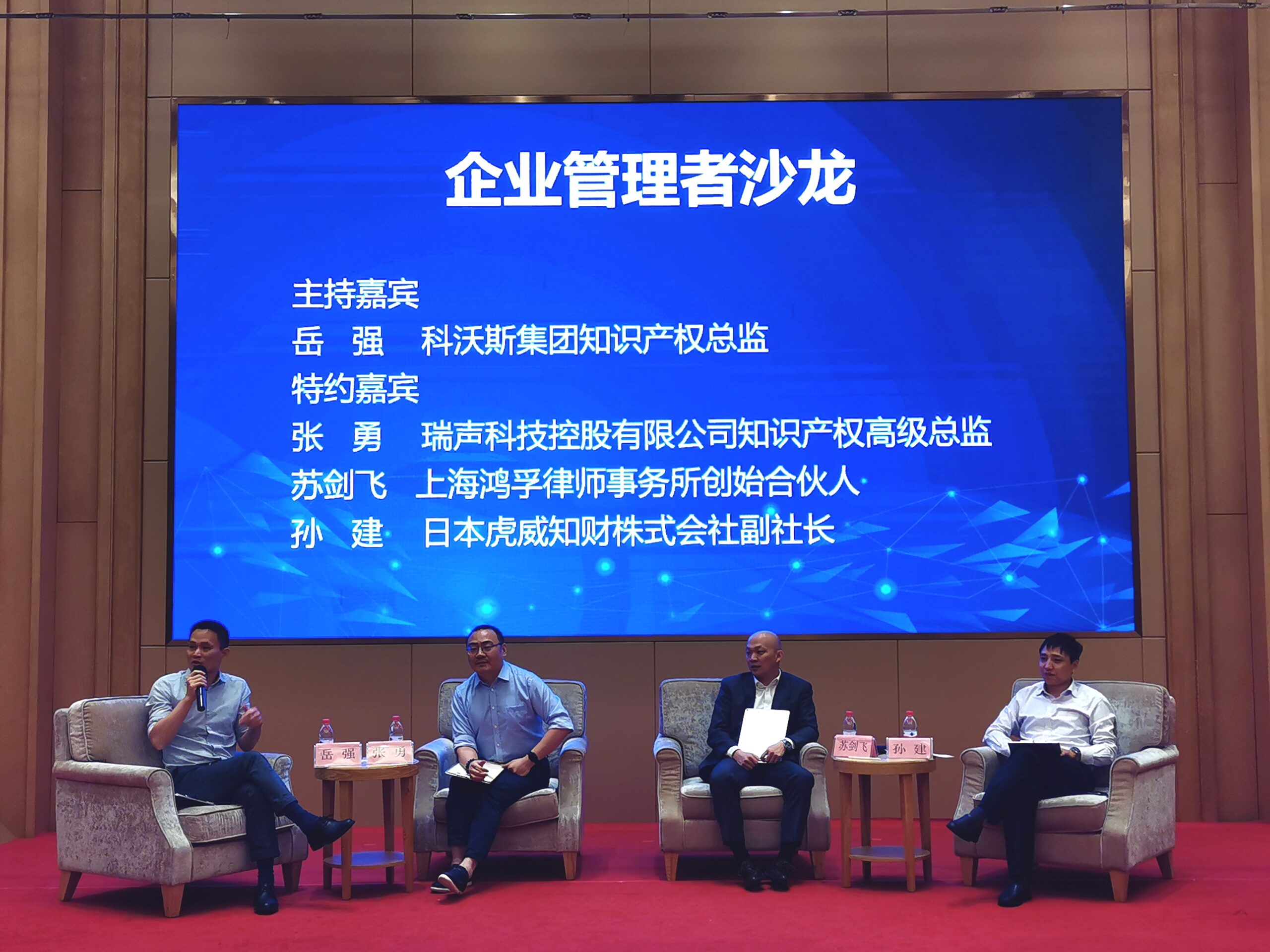 Mr. Su will be attending further Training sessions organized by the Jiangsu IPR regional Office in the near future, such events will be organized in other cities in the region during the course of the next few months, if you have any interest in further exploring the topic of overseas IPR protection, feel free to contact our team for additional information.
In closure, we would like to thank the Jiangsu IPR regional office for organizing these training sessions and having invited HFL and Mr. Eric Su as speakers. We believe that constant training and learning for upper management teams is the best way for companies to stay updated on the most recent developments in IPR and be on the lookout for additional future opportunities to help companies make the next steps in their development and evolution in the years to come.