Company Update
Events
May 27, 2022
HFL and CICC Webinar on Customs Protection and Training – May 31
TRAINING PROGRAM ON IP PROTECTION THROUGH CUSTOMS | SESSION II
The China-Italy Chamber of Commerce, CICC, Intellectual Property Working Group (IPWG), and China SME IP Helpdesk present the Training Program: "IP Protection through Customs". The program is organized in three sessions aimed at proving tools to deal effectively with customs and protect your IP rights in China.
On Tuesday, May 31st, we are honored to be invited as speakers for Session 2, to introduce customs protection strategies for the members and associates of the Italian Chamber of Commerce in China (CICC), this event is part of their Intellectual property working group (IPWG) program, helping new and established businesses know more on how the Intellectual Property system works in China, and on how to better protect their portfolio.
Ms. Mia Li, Partner at HongFangLaw, will host a presentation to the audience on Customs protection strategies.
Speaker: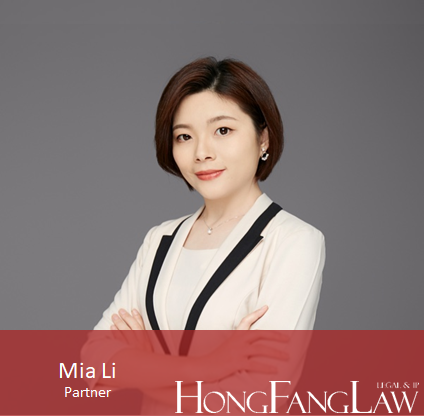 Session II will focus mostly on:
Preparation and Planning:
Factors to consider when planning IP protection through Customs
Customs organization, Customs training (recommended to find an ex-customs official)
Customs protection strategies
How to interact with the customs?
How to ensure that my distributors and importers don't have an issue with the customs?
What can I do if my shipments are stopped by customs? (including bad-faith TM registrations)
Available remedies to infringements and penalties to the infringers
On May 31st, 2022 at 15:30 (Beijing Time) (GMT+8)
If you have an interest in the topic above mentioned, please consider registering for the event ahead of time. The event will be free of charge for CICC members, and for non-members, the price is set at 150 RMB. Click the link below to be redirected to the CICC page.
If you want to know more about the event or our work with customs, please contact us via our email at: info@hongfanglaw.com